Full 1
Industry Leader
USA Manufacturer Of Bulk Raw Chondroitin Sulfate
Full 1
Industry Leader
USA Manufactured Bulk Raw Chondroitin Sulfate for Joint Health

Full 1
Industry Leader
Improve Your Pet's Joint Health
FDA Inspected Facility
100% USA Manufactured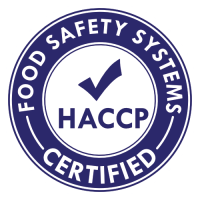 Controlled Processing
100% USA Manufactured Bulk Chondroitin Sulfate
For over 20 years, Summit Nutritionals International®  has been the leader in manufacturing and delivering 100% USA made and 100% BSE Free Chondroitin Sulfate Sodium to the world.
In addition, we are pleased to inform our customers that we can supply product to any continent and have GMP, Health & Product Specifications documents.

Industry Leader Since 2001
Over 20 Years Of Experience & Excellent Customer Service.
100% American Made Chondroitin Sulfate
Chondroitin Sulfate is utilized for joint health and cartilage repair. It is most widely used for human consumption, namely athletes and arthritic patients and also for animal consumption in pet nutrition, supplements and treats.
Chondroitin Sulfate alone has been found to be effective for osteoarthritis sufferers. Often just the glucosamine or chondroitin are used by themselves. However they can work synergistically when taken together to stimulate cartilage production and to help control enzymes that destroy the cartilage. Using both of these supplements can help the body heal itself. A glucosamine and chondroitin combination is a powerful weapon against osteoarthritis.
We Are Proud to Offer
Droi-Kon®

to the Consumer in Canisters for Pet Owners​
A specialized, 100% water soluble chondroitin powder supplement that has been shown through scientific studies to play an integral role in the formation and maintenance of canine joint support.
What Our Clients Are Saying
I am writing to express our sincere gratitude for your support and the generous donation of Droi-Kon Chondroiton Sulfate to the Oklahoma City Police Department K-9 Unit.
As Police K-9 handlers we know how important it is to maintain the health and wellbeing of our K-9 partners. Your donation has been a valuable contribution to improving the quality of life for the dogs in our unit.
Since starting my K-9 Kayne on Droi-Kon chondroitin sulfate in 2014, I have noticed he has continued to have excellent joint health and mobility as he is currently working as a 10-year-old dual purpose Police K-9 and continues to show energy and vitality. We are grateful to have access to such a wonderful product and I'm confident our dogs will continue to thrive even into their retirement years.
Thank you again for your kindness and generosity and we look forward to continuing the use of your product in the dogs that will become future members of the Oklahoma City Police Department K-9 Unit.
Hazlet Township Police Department Endorses Droi-Kon ® Chondroitin Sulfate
The Hazlet Township Police Department K-9 Unit would like to express our sincere gratitude to you for your continued support. We recently received another order of Droi-Kon Chondroitin Sulfate from Summit Nutritionals International®. which is helpful in our daily preventative maintenance to keep our K-9 partners healthy and mobile.
Thank you for helping dogs have long healthy lives.
Greyhound Gang – a non-profit organization rescuing, rehabbing and adopting out greyhounds – is my passion. As a side job, I started helping a man who created supplements for people. I'm a person who doesn't even take aspirin, so my personal interest in his work was initially nominal. Until he gave me Droi-Kon Chondroitin for the ex-racing greyhounds who were lounging on my sofas getting medical attention before being adopted into their forever homes. They went from couch potatoes to jumping beans. The change in their energy and inflammation from the lubrication of their sorely-worn joints was easy to see.
Since early 2000's, I've been offering supplements to other dog owners (to fund Greyhound Gang's rescue work) so they can have the same results. Droi-Kon is the highest quality chondroitin I've ever offered to my hounds and others. It is integral in keeping our beloved pets (and ourselves) moving freely and without pain. It's a must have in my world.
I am so blessed that I have received Droi-Kon® Chondroitin to use for my golden retriever, Athena.
She used to not be active and did not have the effort for walking up the stairs! Thank goodness for Droi-Kon®, now by little baby is running around outside with my kids. Athena has been so happy and playful, she also runs up and down the stairs all of the time. I very much appreciate the Droi-Kon®, thank you very much for selling this to me and making Athena's life so much happier and more joyful.
As always, it was a pleasure seeing you and Mrs. Padovani-DePaço recently at the Holmdel Township Police Department ceremony honoring and thanking you both for the donation of K-9 Xander to our Department.
K-9 patrol training comes with an amount of certain inherent risk of injury to the dogs and as K-9 Xander trains to obtain his patrol K-9 certification, minor injuries are inevitable. In preparation to mitigate these injuries, I intend to continue a strict regiment of Droi-Kon Chondroitin Sulfate for K-9 Cairo and K-9 Xander in their daily feeding to ensure they enjoy a long, healthy, pain-free law enforcement career and subsequent retirement.
I have been giving Droi-Kon Chondroitin to my K-9 partners religiously over the past four years and truly believe in, and highly recommend your product.
On October 14, 2014 I lost my previous partner of six years, K9 Mia, single purpose narcotics detection K9 at the age of 9 years old due to cancer. In December 2014, K9 Loki (donated by Summit Nutritionals International®) and I were partnered together. At that time K9 Loki was a very hyper and driven 17 month old German Shepherd dual-purpose narcotics and patrol K9.
Now K9 Loki is 4 years old, with a lot of deployments in his career. By putting 1 to 2 tablespoon of Droi-Kon on Loki's food per day, over the last several months, I have noticed his stamina for work has increased, as well as his overall health. I have recommended this product to every K9 handler within our K9 Unit. Our handlers immediately started using Droi-Kon, by putting it in our K-9's food on a daily basis. Within a few weeks, they have noticed their K-9s activity level increased.
Again, thank you for your guidance and advancement in the health of our K9's. I would like to express my appreciation and gratitude for your generous donation of the Droi-Kon Chondroitin Sulfate that you provided for our K9 program. This is an integral part of keeping our community safe in Roanoke, Virginia.